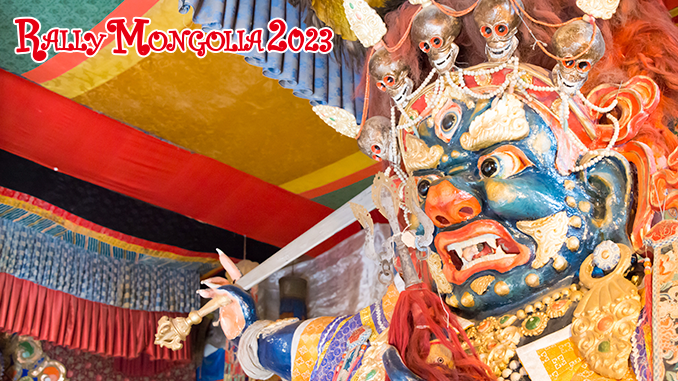 NEWS
A diversity of our planet
Many people think that Mongolia has only deserts and grasslands. In fact there are Nordic-like forests and lakes.
Keep to the North, you can find a Taiga forest, at where people lead a nomadic life with reindeers. To the West, there is Altai Mountains, higest peak of glaciers.
Wherever the route goes, as the further you go, you will find the world no one has ever seen. That is almost certain a once-in-a-lifetime-meeting.
Let us take you to deep profound Mongolia, explores or adventures from around the world are attracted.
The rout book gives an inorganic impression, therefore you will be amazed at the magnificient scenery. And you will be totally stunned to find a diversity of our planet again.
OUTLINE
Tournament name
RALLY MONGOLIA 2023
INTERNATIONAL CROSS COUNTRY RALLY
Period
Date: August 5 (Saturday) 2023 –
August 11 (Friday) 2023 Total of 7etaps
Venue
Mongolia
ORGANIZATION
SSER ORGANISATION
URL http://www.sser.org
E-Mail support@sser.org
OFFICE
SSER ORGANISATION
1992-4 Minamikata, Toon, Ehime, 791-0301 Japan
Tel +81-89-960-6905 / Fax +81-89-960-6906
E-Mail: support@sser.org
TOKYO OFFICE
JAPAN RACING MANAGEMENT
2-29-6, Ebisu, Shibuya-ku, Tokyo, 150-0013 Japan
Tel +81-3-3440-5581 / Fax +81-3-3440-5583
E-Mail: teru@j-r-m.co.jp
MONGOLIA
MONGOLIA AUTO MOTO FEDERATION
CORRESPONDENT MONGOLIA
Natsag Munkh-Amgalan
E-mail: munkhamgalann@yahoo.com
SCHEDULE
| CONTENT | DATE |
| --- | --- |
| closing date for Pre-entry CASE 1 | Feb.25, 2023 |
| closing date for Pre-entry CASE 2 | Apr.25, 2023 |
| closing date for Pre-entry CASE 3 | Jul.1,2023 |
| Closing of Final entries | Jul.1,2023 |
| scrutineering day 1 participant from abroad 13:00-18:00 | Aug.3,2023 |
| scrutineering day 2 10:00-16:30 | Aug.4,2023 |
| Comprehensive briefing in Ulaanbaatar 17:00- | Aug.5,2023 |
| ETAP-1 400km ULAANBAATAR 8:00 Start | Aug.5,2023 |
| ETAP-2 560km | Aug.6,2023 |
| ETAP-3 500km | Aug.7,2023 |
| ETAP-4 560km | Aug.8,2023 |
| ETAP-5 500km | Aug.9,2023 |
| ETAP-6 450km | Aug.10,2023 |
| ETAP-7 450km ULAANBAATAR Goal | Aug.11,2023 |
| Awards ceremony closing ceremony | Aug.12,2023 17:00- |
*The cruising distance is 280km + 10%
Download
Pre entry