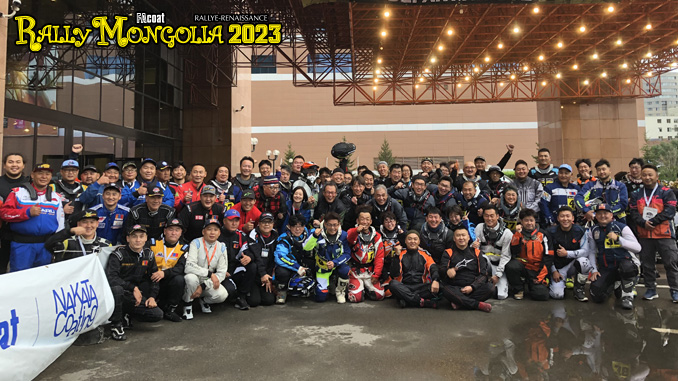 ETAP1 | ETAP2 | ETAP3 | ETAP4 | ETAP5 | ETAP6 | ETAP7
■ETAP-1 5 AUG. 2023 ULAANBAATAR⇒SAYNSHAND
L:51.85km SS-1:252.29km L:4.91km SS-2:238.51km L:31.22km TOTAL:578.78km
In July 1907, end of Ching dynasty, beginning of upheaval of twentieth, automobile race from Beijing to Paris took place.
There were only 5 cars. The prize was a G.H.Mumm Grand Corodn. One Comtal with French driver went missing. Comtal has only 6 HP and single cylinder. Dying driver was rescued, but Comtal has buried in the sand for 116 years. While at the same time this champagne has been producing. This champagne will be award to stage winner of the day. Heading Gobi to remind memories of adventure again.
REPORT
Rally Mongolia 2023 has started.
Taking the view of Mongolia from helicopter, I can't believe it has been 4years. I also feel we hold this rally last year or the other day.
Today's goal is in the middle of desert. The breeze feels nice. Entrants are coming back one after another.
ETAP1 | ETAP2 | ETAP3 | ETAP4 | ETAP5 | ETAP6 | ETAP7