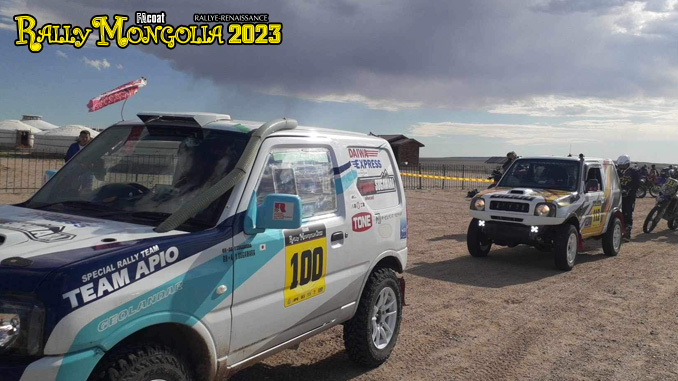 ETAP1 | ETAP2 | ETAP3 | ETAP4 | ETAP5 | ETAP6 | ETAP7
ETAP-2 6 AUG. 2023 SAYNSHAND⇒SAYNSHAND
L:35.87km SS-1:305.03km L:0.71km SS-2:286.58km L:29.28km TOTAL:657.47km
116 years ago, end of Ching dynasty, China was rapidly relegated among the Great Power of the world, Now, awaken from a 100-year sleep, China is attacking for underground resources on Gobi Desert. There is no load around where Comtal has buried. At that time goods transported by horse wagon shifted to by railroad, then road started to be disappeared from the world.
You widely go around South Gobi searching for a Comtal and you see China is attacking for resources. You may find endangered animal called Equus hemionus.
This is a land of vacuum nothing has changed since Beijing-Paris Rally a century ago.
REPORT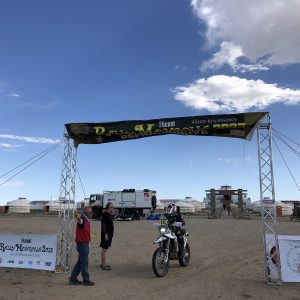 Rally Mongolia 2023 ETAP2 Today we will cross the South Gobi. It will be an interesting but hot and demanding route. Everyone got off to a good start in the morning. The temperature will probably exceed 40 degrees. A hard and tough day started.
Rally Mongolia 2023 Day 2 stage was a long 600 km long stage in 43 degrees Celsius heat, followed by a squall that hit from the evening.(machine translation)
ETAP1 | ETAP2 | ETAP3 | ETAP4 | ETAP5 | ETAP6 | ETAP7
PHOTO
RESULTS
SNS